| | |
| --- | --- |
| Date | 4 - 8 September 2023 |
| Venue | Canakkale University, Çanakkale, Turkey |
| Organisation | Turkish Education Research Association (EAB) |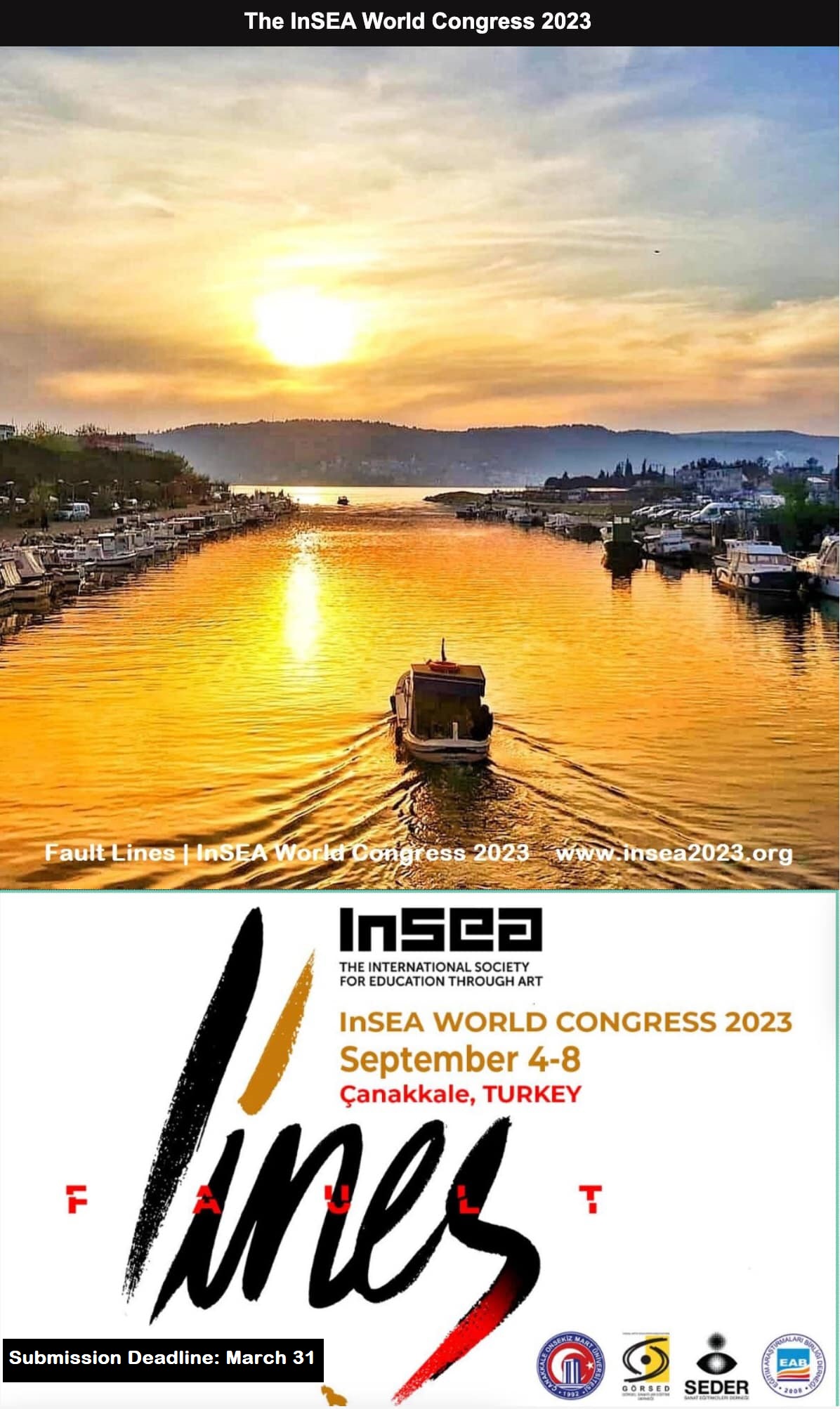 InSEA (International Society of Education through Art) World Congress "Fault Lines" will take place at Canakkale University in Turkey from September 4 - 8, 2023.
Turkish Education Research Association (EAB) is one of the main organizers of the InSEA World Congress.
We are interested in proposals that explore the notion of Fault Lines from a variety of perspectives, proposals might explore issues or questions for example:
Learning through art
Classroom practice
Social justice, change and equity
Racism and discrimination
Postmodernism and art education
Postcolonialism, identity and otherness
Art, education and sustainability
Inclusion, disability, art and education
Reconceptualising the (art) education curriculum
Social and community engagement
Posthumanism and art

We have not listed your conference?
Please contact us... and send us the title, important dates and, if available, a photo to illustrate your event.