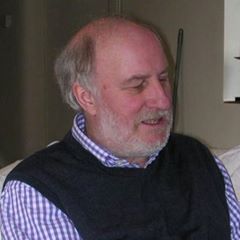 Beginning in 1999, Bob Jeffrey contributed to create, develop and consolidate Network 19. Ethnography, together with other founders, Professor/s Geoff Troman and Dennis Beach. He actively participated in all EERA conferences up to 2012 by reviewing, organising sessions and symposia and served as link convenor for many years.
Bob made a solid contribution to the field of education, namely by doing research on creative teaching, learners and their opportunities for creative learning as well a focus on Performativity and Testing in Primary Schools
He also supported several opportunities for the establishment of a European based network of worldwide community of ethnographers in education by linking ECER and Network 19 with other events that he co organised, such as the Oxford Ethnography and Education Conference and the Rethinking Ethnography Conference.
Bob Jeffrey, along with Professor/s Troman, Beach and Walford began the Journal Ethnography and Education in 2006 serving as editor from 2009 until 2013.
He was, and still is, responsible for motivating a new generation of ethnographers in education and promoting and welcoming emerging researchers' participation. Our community highly appreciates his professional activities, enthusiasm and willingness to engage different generations of researchers. He is still involved in activities of Network 19, although more sporadically, since retirement from The Open University in 2011 after working closely with his mentor Professor Peter Woods who recruited him into academia.