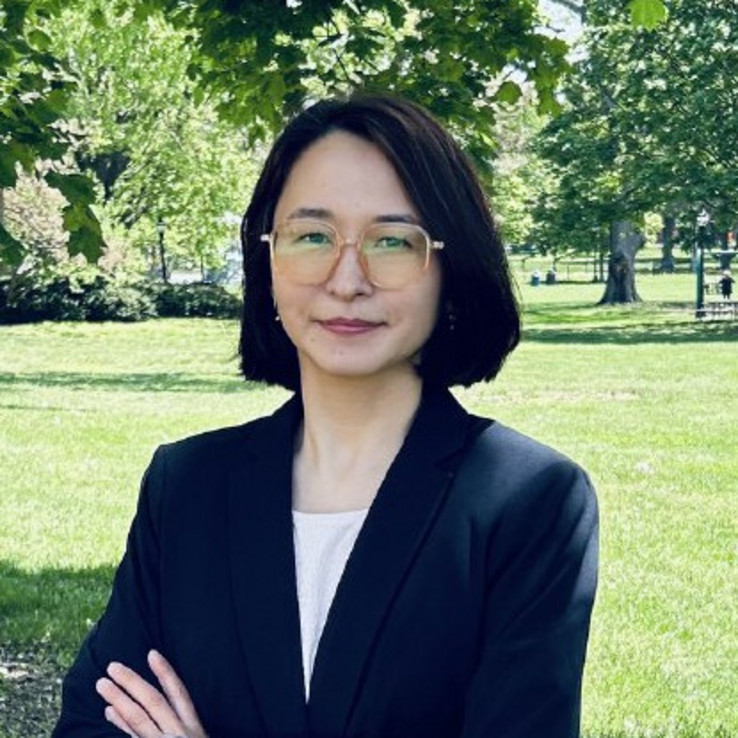 Aigul's paper "Bridging the urban-rural gaps in education in Kazakhstan. Information and Communication Technologies (ICT) and students' performance" explores the impact of Information and Communication Technologies (ICT) on the academic performance of Kazakhstani students in PISA (2018) Reading, Math, and Science literacy and the moderating effect of the school location. The analysis reveals that in Kazakhstan, there is an association between rural school location and achieving lower test scores across all subjects. Models suggest that ICT resources, ICT interest, and perceived ICT competence positively affect students' achievement in math, science, and reading. The study highlights the potential of ICT to bridge the gap between urban and rural schools, reduce inequity in education, and provides valuable insights for education analysis in countries where disparities between urban and rural student achievements exist.
Aigul said of her Best Paper experience:
"Winning the Best Paper award is a great achievement for me, as it recognizes the hard work and dedication I have put into my educational research. It has opened up exciting new opportunities and provided me with invaluable experience participating in the conference, going through the peer review process, and improving my work. Moreover, winning this award has given me a significant boost of confidence and reinforced my motivation to pursue my academic goals and aspirations. I sincerely thank Dr. Oliver Toskovic, co-author of this paper, for his support and commitment during our research process. His valuable expertise and guidance were crucial in achieving our research objectives, and I truly appreciate his significant contributions."
Aigul Rakisheva is a doctoral student in the Education Policy, Organization, and Leadership Department at the College of Education at the University of Illinois Urbana-Champaign, USA, with a concentration in Global Studies in Education. Aigul is actively engaged in research in the fields of initial teacher education, virtual exchange, information and communication technologies (ICT), gender equality in higher education, and international/comparative research.
Emerging Researchers' Group Link Convenor, Saneeya Qureshi, commented:
"This year's submissions to the Annual EERA Best Paper Award have been a reflection of a rich, diverse and increasingly high-quality educational research projects across EERA's emerging researcher community. Following a double-blind formative feedback process, it's very pleasing to see Aigul's paper on the effect of ICT and school location on the academic performance of Kazakhstani students recognised as a worthy winner of this multi-national competition. On behalf of the EERA community, I wish Aigul the very best for continued success in all her research and publication endeavours."
| | |
| --- | --- |
| Submission deadline | 20 Nov 2023 |
| Formative feedback given | 10 Feb 2024 |
| Re-Submission deadline | 10 March 2024 |
| Winner announced | early May 2024 |
Learn what Sofia Eleftheriadou, winner of the Best Paper Award 2019, found useful about the Emerging Researcher's Conference and the Best Paper Award on the EERA Blog.