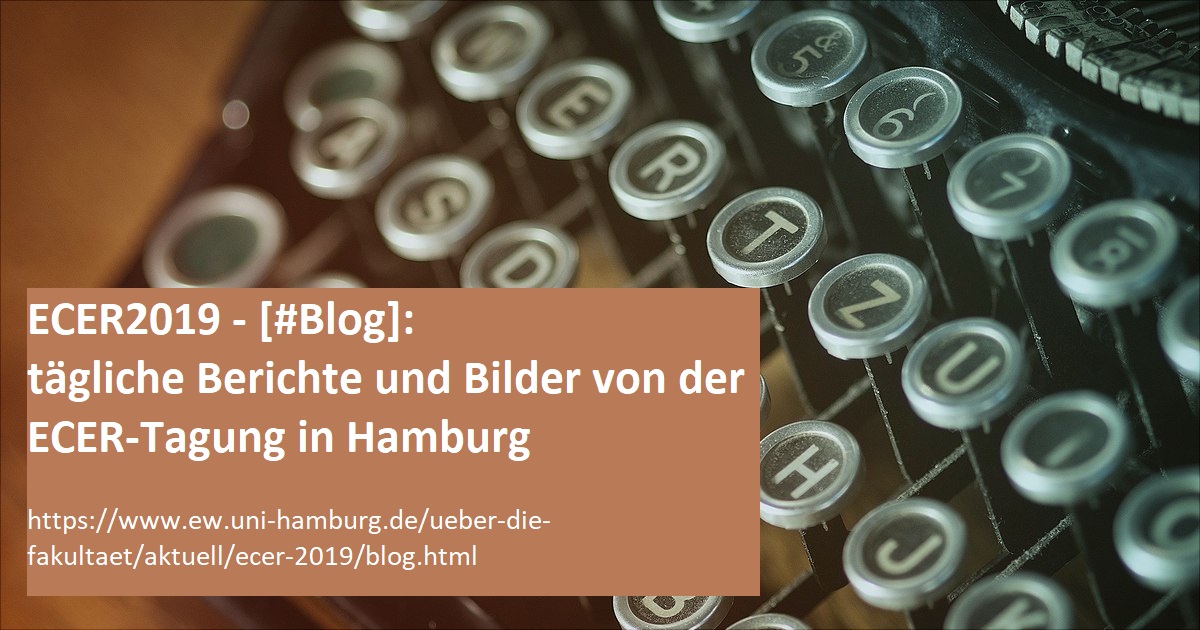 Universität Hamburg is looking forward to host the 3.000 participants of ECER 2019. To cover and document the conference from a student's perspective, Josephine Hohberg, a masterstudent in Hamburg, will blog and report on her #ECER2019 experience.
The blog plans to publish daily reports and photo galleries at the end of each conference day. ECER stories will be told in German and in English.
https://www.ew.uni-hamburg.de/ueber-die-fakultaet/aktuell/ecer-2019/blog.html
Thank you in advance, Josephine!
Enjoy your experience as an ECER reporter.