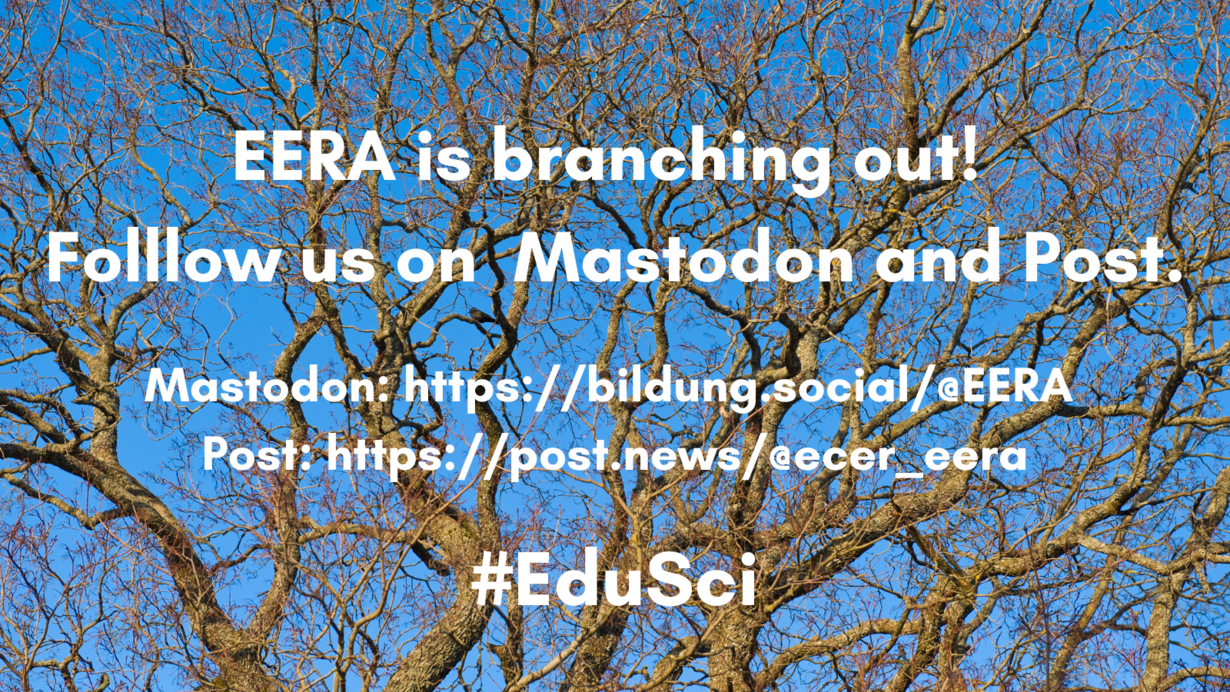 EERA summarises its purpose as being one that seeks to engage in high quality educational research for the benefit of society. One of the most important elements of this commitment is the communication of a wide variety of research to as broad a community as possible. For this reason, EERA has created the EERA Blog (https://blog.eera-ecer.de/) and is active on a number of social media platforms including Twitter, Facebook and LinkedIn.
In recent months, we have all observed the controversies and uncertainties that have emerged with regards to Twitter. For this reason, EERA has decided to re-evaluate its participation on this platform while at the same time exploring other options. This has led us to join two new platforms - Mastodon and Post.
At the moment, we are experimenting, exploring and assessing. One experiment is the addition of the hashtag #EduSci to all our social media posts as a way of connecting researchers. We hope that other individuals and organisations who are interested in educational research might also consider adopting this hashtag as well. We will keep all of these actions under review and welcome any feedback.