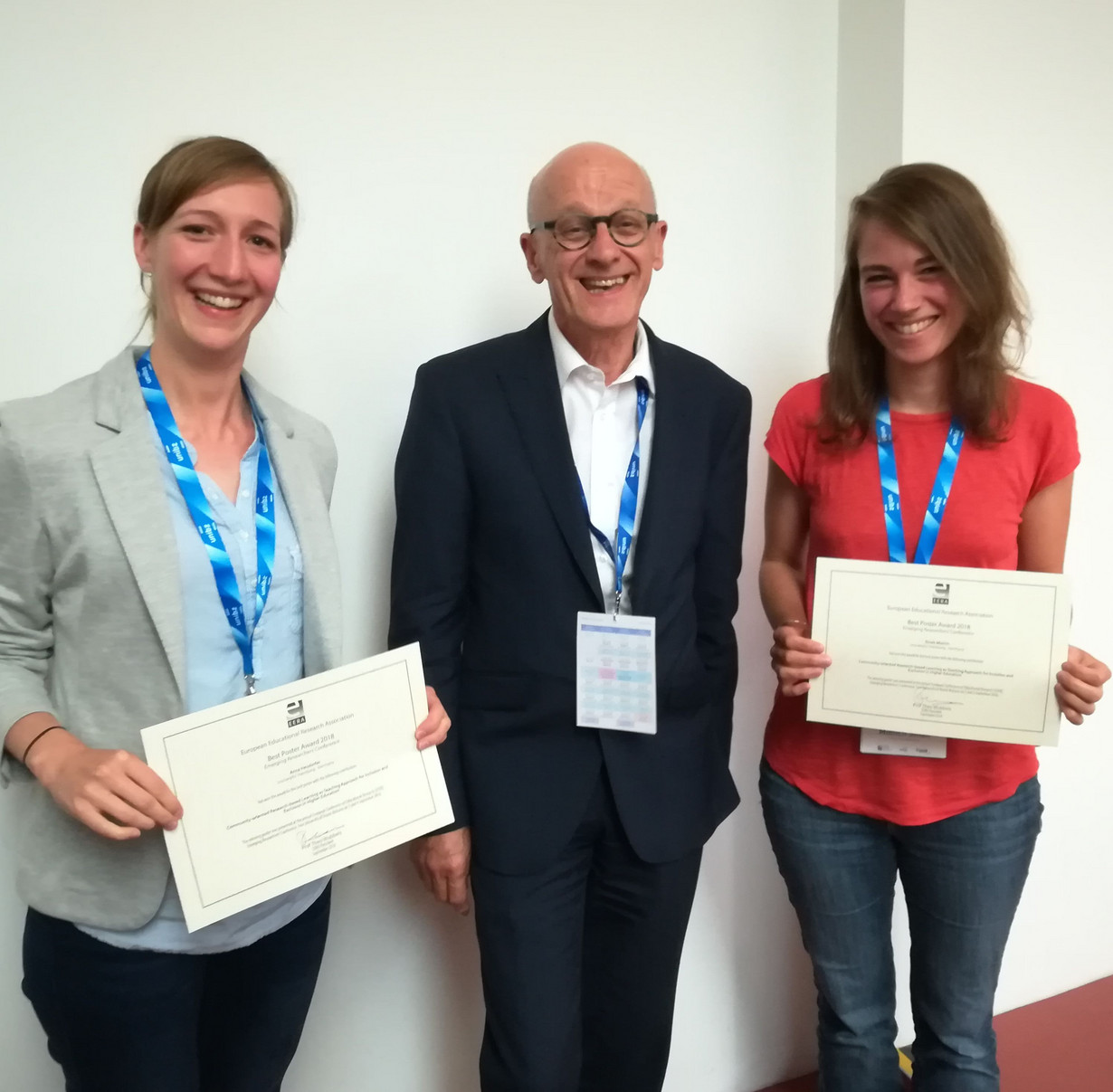 Anna Heudorfer and Sinah Mielich are PhD students in the Faculty of Education at the University Hamburg, Germany. Anna Heudorfer is writing her thesis on the subject of research-based learning in Higher Education and Sinah Mielich conducts a historic-systematic study on the 'unity of the youth welfare' and the social legitimation of social pedagogy.
At the ECER Conference in Bozen/Bolzano, they presented a poster on how inclusion can be dealt with as a topic in Higher Education. It included a case study on a project seminar that took place in the Educational Science Program at the University Hamburg. The seminar was considered from two perspectives, as Sinah is teaching the subject, and Anna is doing research on it with an ethnographic approach (participant observation, interviews and document analysis).
Anna and Sinah raised and explored three assumptions in the light of the fact that working towards an inclusive society is a pedagogical task that involves Higher Education as well. Inclusive HE teaching can only be achieved if the form and content of lectures are inclusive. Firstly, this requires openness in the content selection (in the form of common questions), aiming to lead to a process of mutual research-based learning. Secondly, the understanding that research should and can have a (positive) effect on society (and vice versa) lays the foundation of this process. Thirdly, opportunities for productive controversy, and the ability/willingness to deal with conflicts (in a group that is characterized by solidarity) are needed to manage this process successfully. They concluded that inclusion in teaching consists of the facilitation of cooperative-egalitarian educational processes with the aim to develop a mutual understanding and the perspective to overcome injustice.
You can view the award-winning poster here.