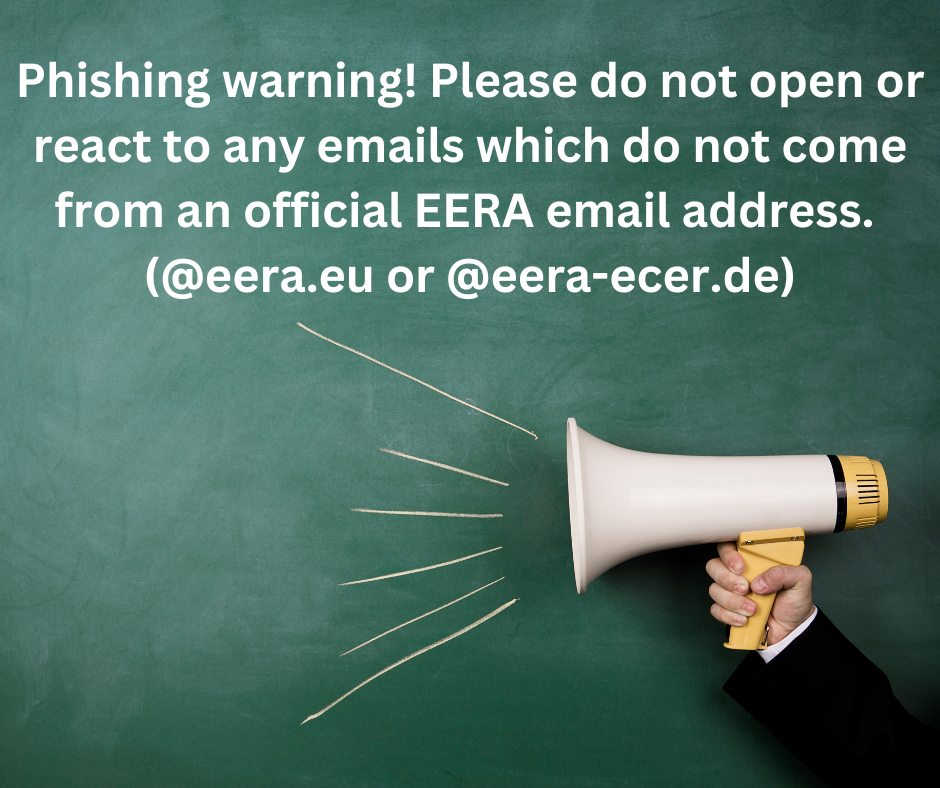 Recently scammers have sent emails to EERA contacts in order to ask for support with an urgent financial transfer. They pretend to be one of the EERA executives, while using e-mail addresses like presidents207/boardXC (a) gmail/yahoo/web.de.
Rest assured that EERA will never ask council members, link convenors or reviewers to process a transfer for the association.
Some tips to detect phishing Emails:
These emails may be sent from a public email domain like "@gmail.com" or an incorrect domain name. Most legitimate organisations will only contact you with an official email domain, and not with personal email addresses from public domains.
Improper language use or poor spelling and bad grammar can also be an indication as well as phrases which seem odd compared to the standard style of communication within the association.
Phishing scams often include suspicious links or attachments. Do not open attachments from sources you don't know or trust, as these often contain malware.
Phishing scams often create a sense of urgency, asking whether you are available immediately or a soon as possible.
We hope this information will help you detect and ignore/delete such phishing emails in the future.