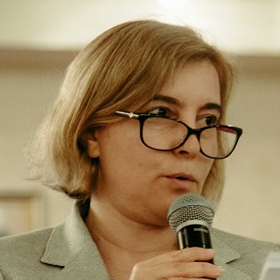 Maria Assunção Flores works at the University of Minho, Portugal. She received her Ph.D. at the University of Nottingham, UK. Her research interests include teacher professionalism and identity, teacher education and professional development, curriculum, assessment, leadership and higher education. She has published extensively on these topics both nationally and internationally. She is past Chair of the International Study Association on Teachers and Teaching and past Chair of the Board of Directors of the International Council of Education for Teaching. She is currently editor of the European Journal of Teacher Education and executive editor of Teachers and Teaching Theory and Practice.
Teaching in a Changed Scenario and the Role of Educational Research: Lessons Learned and Ways Forward
The COVID-19 pandemic has indelibly affected education worldwide. Teachers were challenged to quickly respond to a forced and sudden transition to remote teaching and to deal with schools reopening under different and more complex circumstances. Such a changed teaching scenario entailed new demands but also old problems relating not only to the use of digital platforms but also to curriculum delivery, assessment and pedagogy. Along with a sense of unpreparedness, a lack of digital competences and difficulties in keeping students connected, there were also issues of inequality and exclusion, exacerbated because a universal and inclusive response was not possible. However, what has also been clearly evidenced is an overall capacity on the part of teachers to meet the challenges of an unprecedented crisis in education. This has been associated with teachers' sense of professionalism, the emergence of creative solutions and the mobilisation of endogenous resources in the schools and in the local communities. Managing change and uncertainty was (and still is) a key concern for schools and teachers. In this talk I look at the lessons learned and possible ways forward drawing on research conducted over the last two years. What can be learnt from research in regard to global and local responses to the crisis? Whose voice is heard? What does research tell about the nature of teacher professionalism? What characterises teaching in the post-pandemic time? To what extent does it represent a reconfiguration of teaching? While some see in the compulsory experience of remote teaching an opportunity to transform education or even a 'revolution' that needs to be continued, linked especially to digital competences, others are more cautious and call into question its implications in terms of equity, inclusion and pedagogy. Yet, such a challenging experience offers opportunities to rethink teaching in light of the new demands brought about by the pandemic and of the problems that already existed in pre-Covid-19 times. It remains to be seen whether any substantive change is underway (and how) or if a contingent and temporary solution with limited impact prevails (and why). Implications for policy, research and practice are discussed.
Important Dates ECER 2022
| | |
| --- | --- |
| 07.12.2021 | Submission starts |
| 31.01.2022 | Submission ends |
| 01.04.2022 | Review results announced |
| 02.04.2022 | 10 days' period to confirm in-person or online presentation |
| 25.04.2022 | Registration starts |
| 15.05.2022 | Early bird ends |
| 25.06.2022 | Presentation times announced |
| 30.06.2022 | Registration Deadline for Presenters |
iCal Download