EERA and the Local Organisers of ECER aim to lower the environmental impact of the annual conferences by looking at all aspects of the conference organisation, such as registration, communication, travel, catering, waste disposal etc and finding the most sustainable solution.
How can You as a Delegate Make Your Conference Experience Green?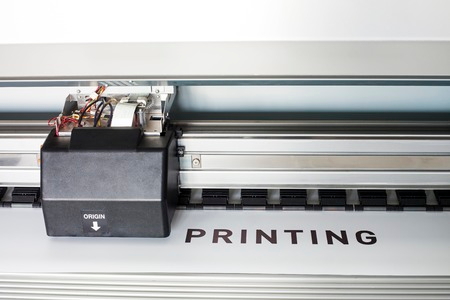 Print as Little as Possible
Use the conference app and online programme. Save paper and energy by opting out of receiving the printed conference programme when you register for the conference.
Please carefully consider whether printed handouts are necessary. If they are, use as little paper as possible by printing on both sides.
Please only print a paper copy of your certificate of participation if you require a stamp and signature. You can download the digital pdf version from your user account.
Compensate for your CO² Footprint
For those travelling by aircraft, we recommend you compensate your CO² footprint.
EERA cooperates with "myclimate", a Swiss non-profit organisation engaged internationally in climate education and awareness to support climate protection projects.
Learn more about <link>myclimate and how to compensate CO2 emissions.
Book your Room at an Eco-Approved Hotel
Almost all the hotels we offer via our booking platform are eco-labelled with the Nordic Swan label, the official Nordic ecolabel.
Look for the Nordic Swan Ecolabel on a wide range of products in Denmark like daily commodities, clothes, furniture etc.
Find out more <link http: www.nordic-ecolabel.org>www.nordic-ecolabel.org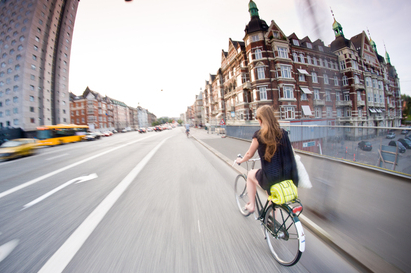 Use Public Transportation
(or Rent a Bike!)
Please use public transport, as Copenhagen is the perfect place for that. Copenhagen Airport is very close to the city centre, only 17 minutes by train to the central station. And from there, it is only 2 stops by S-train to the venue.
Copenhagen is also a dream for cyclers, with bike lanes all around the city.
We have put together information on busses, bikes and the airport trains. <link>More Information
Minimise Packaging Waste when Choosing Food and Drink
Tap water is potable in Denmark. Bring your own re-usable water bottle and you will have a healthy, cheap and eco-friendly drink with you at all times.
For lunch, instead of getting something to take away which produces packaging waste, go to the cafeteria, it offers a wonderful salad bar and several warm dishes.

In the Venue Booklet you can find information on vegetarian and vegan restaurants.
Recycle

On site, as well as all around Copenhagen, a recycling and composting system is in place. Please make sure to use the appropriate bins.
How EERA and ECER are Becoming Greener
Printing and Other Materials for the Conference
Since 2008 EERA has had a paper-free conference management system for participant registration and payment.
All conference information (flyer, venue booklet, printed programme etc) is printed on recycled paper.
The conference bag is re-usable.
We have reduced the number of printed programmes by offering delegates the possibility to opt out of receiving one. At ECER 2016 46% of the participants took advantage of this resource-saving option.
Food and Drinks at the Conference
Vegetarian and vegan options are available at the students' restaurant and at the social events.
Local producers as well as regional and seasonal products are used when possible.
The mugs for the coffee breaks are made of paper from FSC wood, and the water bottles for presenters are deposit bottles and will be recycled.
EERA Office
The EERA Office prints as little as possible and uses recycled paper and we are ardent (re-)users of scrap paper.
We only use eco-friendly cleaning products.
Whenever possible, we upgrade the hardware of our PCs instead of purchasing new ones. If an additional PC is necessary, we buy it refurbished via the German partners of TechSoup, a non-profit organisation designed for making soft- and hardware affordable for the non profit sector.
Campus Carlsberg aims to be a green campus while meeting all the energy requirements of a modern building. This means, for example, that there is a focus on how energy consumption for heating and cooling the building can be limited. Insulation, shading, etc. protect against heat and cold from the outside, and in addition, there are other special measures to keep energy consumption down.
The roof of Campus Carlsberg is fitted with solar cells. The power from the solar cells will be able to cover the consumption of electricity needed to operate and cool the UCC's central computers and server.
The area's historical setting is also utilized to reduce energy consumption. An environmentally friendly district cooling plant has been given a room in the old, cool storage cellars which wind through most of Carlsberg City. The system cools the air in the ventilation system, ensuring a comfortable temperature in the Campus Carlsberg's teaching and living areas. The district cooling system reduces environmental impact by up to 23% compared to conventional cooling systems.
Campus Carlsberg does not just offer a comfortable indoor climate, there is a direct public access to J.C. Jacobsen's Garden located at the foot of the campus. Additionally, you can take a deep breath in one of the many green outdoor spaces in the building. On the 3rd, 5th and 6th floor you will find a total of approximately 1500 m² of courtyards and roof terraces with greenery and space for relaxation and informal meetings.
Collection of Links for those who Want to Get a Deeper Insight